Gotta love online ticket services...when you get one! Being there at the moment the tickets go on sale helps enormously. I managed to score this seat on Row 5, two rows behind the Bruins penalty box. It was a VERY good evening.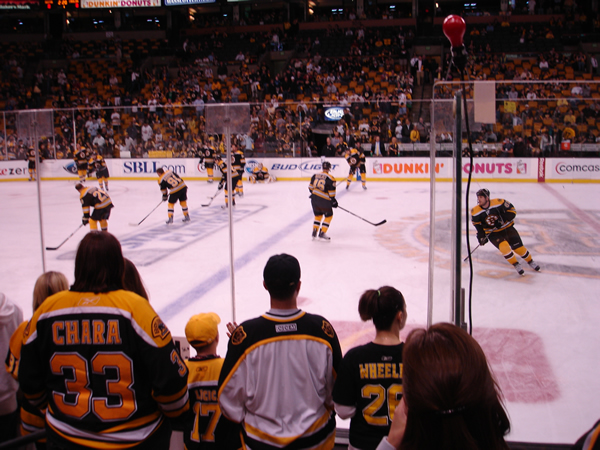 The pregame warm-up was just like in pee-wee hockey, except the players are a LOT bigger...and a LOT faster.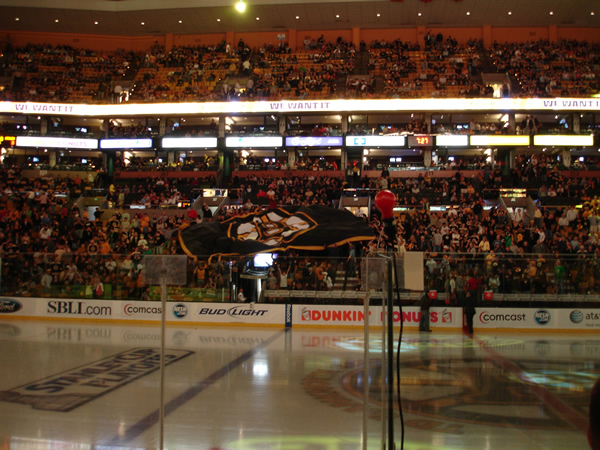 Passing the enormous flag around the Garden was a highlight (if you are into that sort of group-think thing). I was just glad no one spilled their beer down my most excellent Bruins jersey that still had that new-car smell.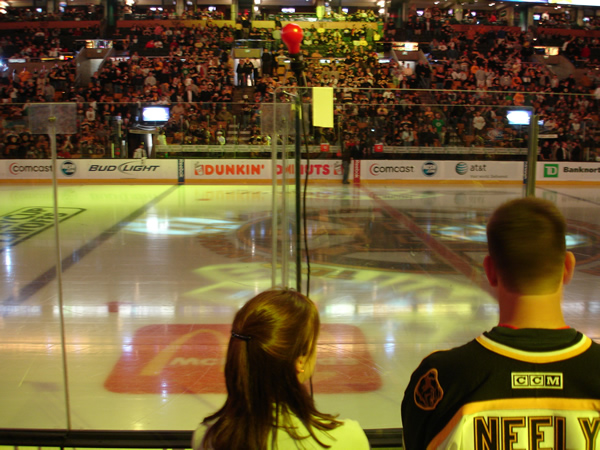 The light show between periods was pretty fun too. Actually being this close to the action, everything associated with the game was fun.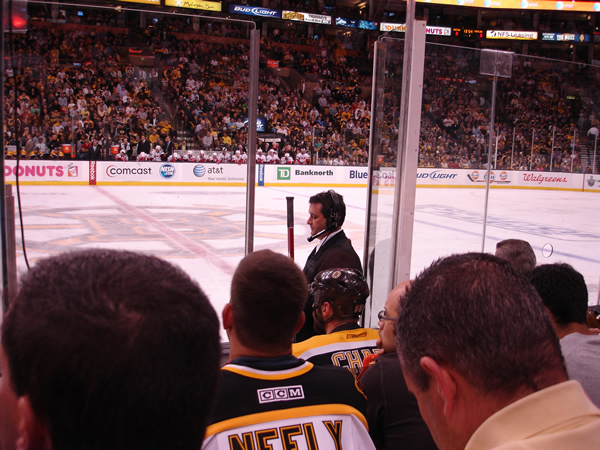 Being two rows from the massive Zdeno Chara #33 in the penalty box was cool, and the fella looks every bit his 6' 9" and 255 pounds at close range—I mean the guy is a head taller than everybody on the ice.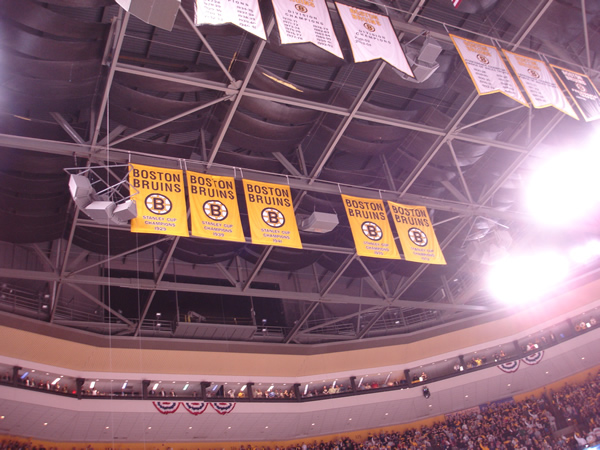 Although the Bruins were dominating in the 4-0 rout of Carolina, this year will not be the year that the Bruins add another Stanley Cup banner to their ceiling. <sigh>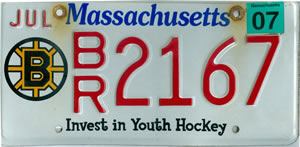 Now here is a state that loves their hockey by promoting their professionals in order to support their youth programs. Good for them!


boston home | monday | tuesday | wednesday | thursday | friday | hotel