closed on Mondays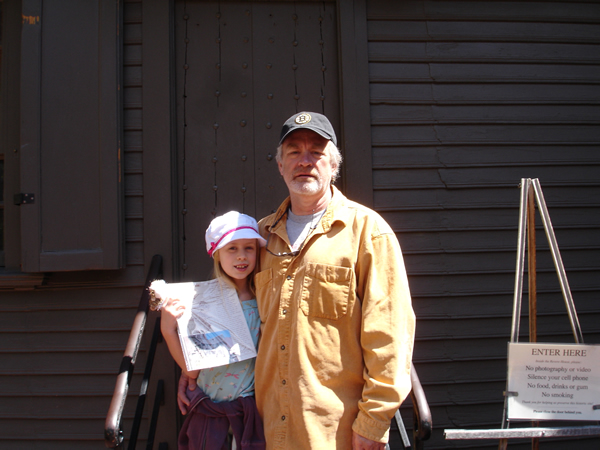 We of course started at Paul Revere's place (which Holly and Stella had cased the evening before while dad was at the game).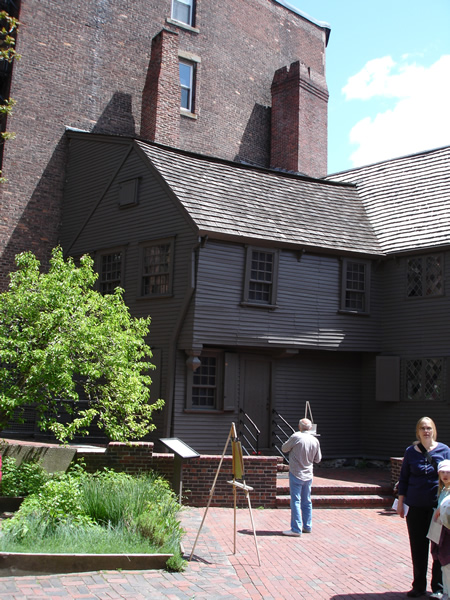 Paul had nice digs. Too bad he had to work six jobs to support it...and the eleven kids he had to feed.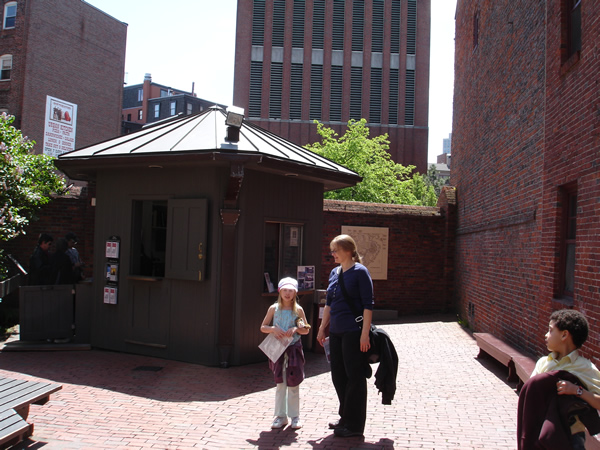 I don't think there was a Visitors Center in his front yard when Paul lived here, but you never know. The air conditioning might be a new addition too.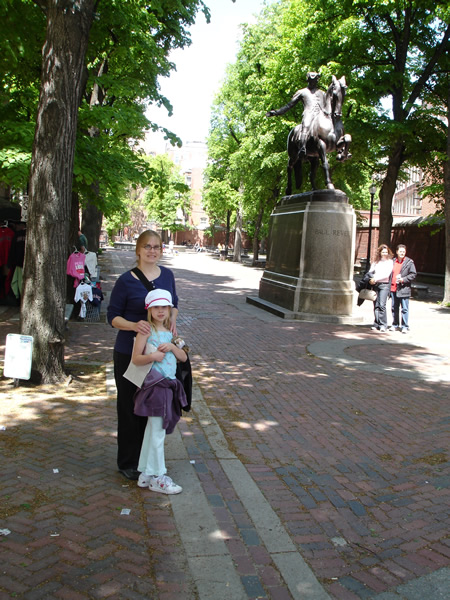 On the walk to Old North Church we passed another of many statues of old guys with three pointed hats. This one was Geo Washington, I think, or Phil Esposito. I don't rightly remember. Either way, nice horse.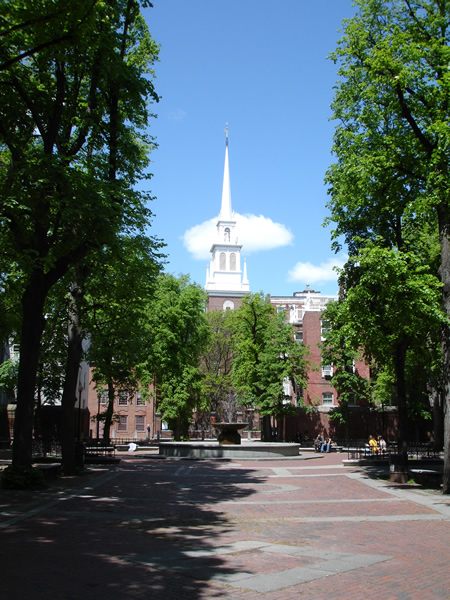 One if by land, two if by sea. And there is a very nice gift shop just next door. Who'd have thought?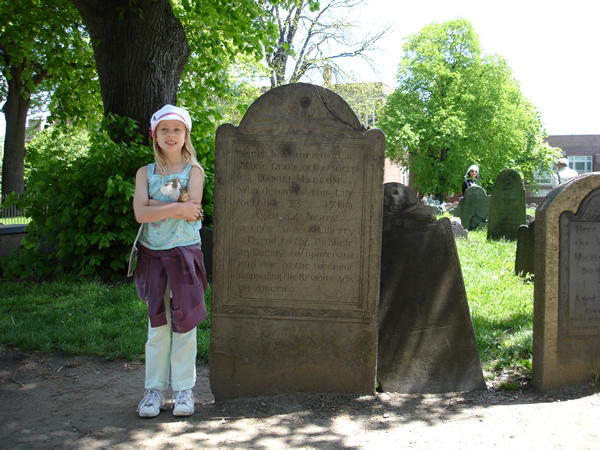 Can't do an historic tour without hitting the local cemetery. Too bad the winged skull at the top of the stone doesn't show well on the photo, it is very T-shirt worthy.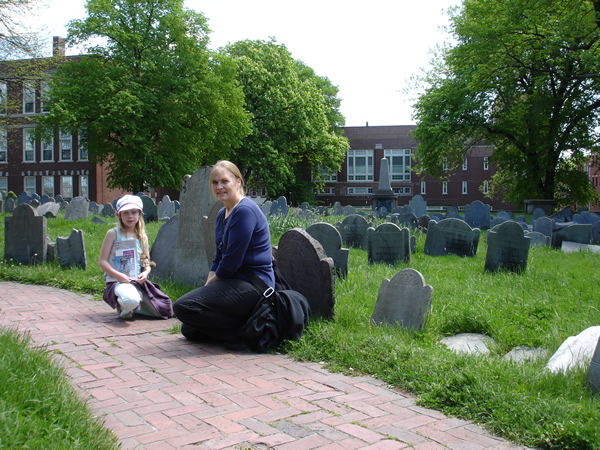 A quaint little spot at the top of the hill overlooking the harbor. This is just before it started to sprinkle.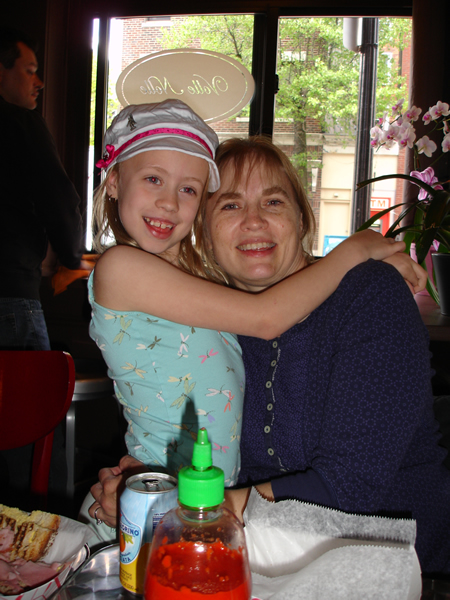 Nothing works up an appetite like reading grave stones. This little bistro had a wonderful Cuban sandwich...and inviting hugs for lucky recipients.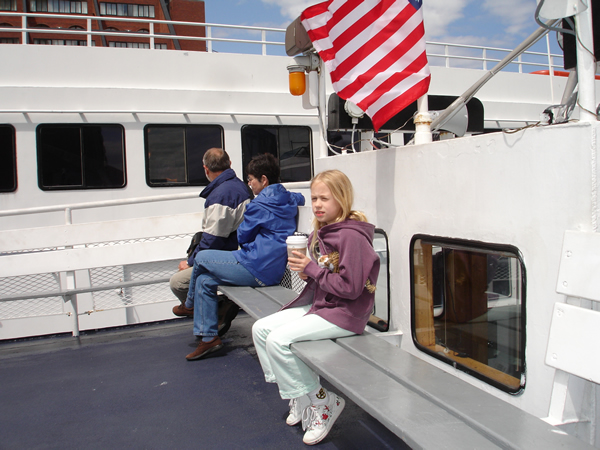 Next it was on the boat to carry us to the USS Constitution. A little warm chai made the breezy trip quite pleasant.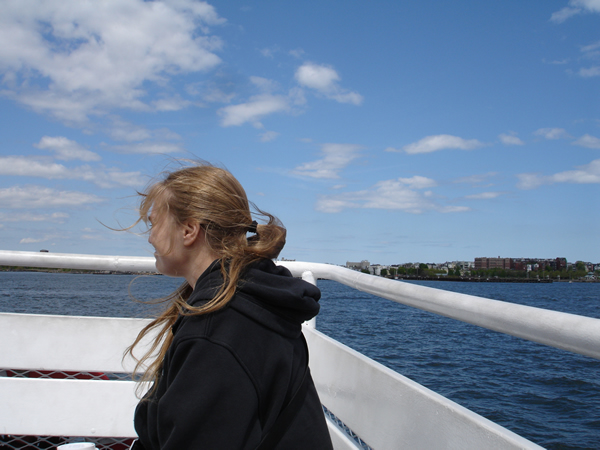 A beautiful day for an open-air boat ride, with the wind in your hair and bugs in your teeth (not shown).



Of course, the USS Constitution was closed the day we visited. Actually that was okay because it is undergoing restoration and looks like a Chinese junque anyway. So we made the trek to the Bunker Hill Monument.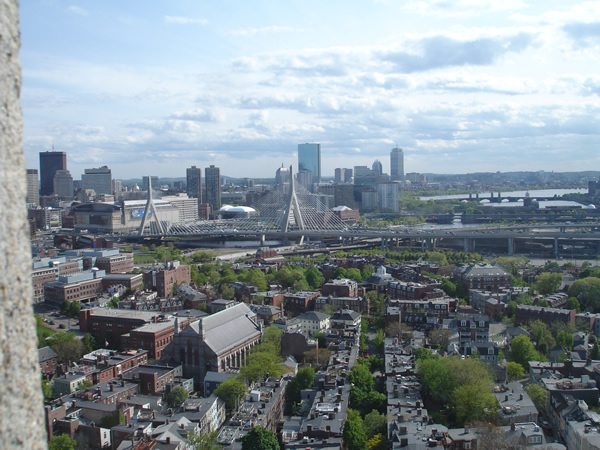 And what a trek it was: the 329 steps are pretty gruelling, but the view of the Big Dig is almost worth it. Almost.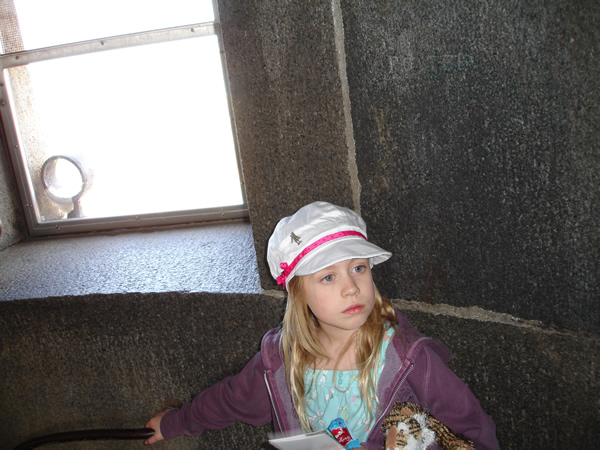 Okay, not worth it for some of us. She's looking a little green after the ascent.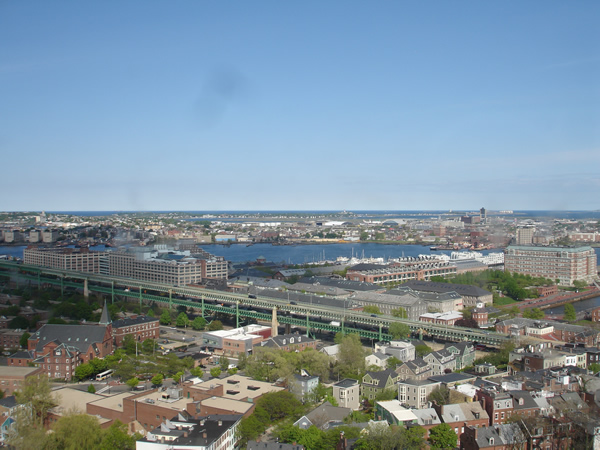 Still, it was the best view we got of the USS Constitution. Did I mention that it is closed on Mondays?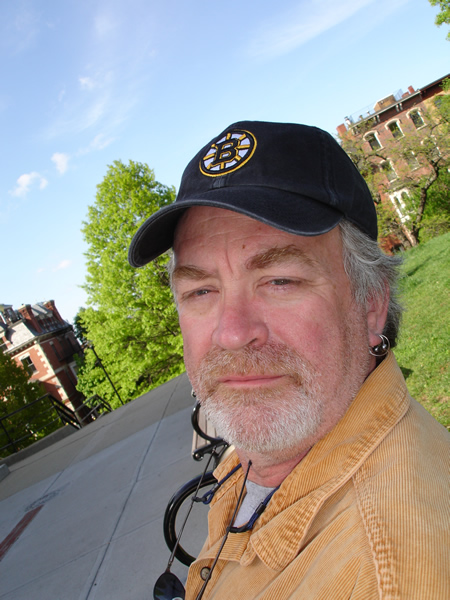 A derelict caught emerging from under a Boston Herald newspaper. At least he has the good taste of being a Bruins fan.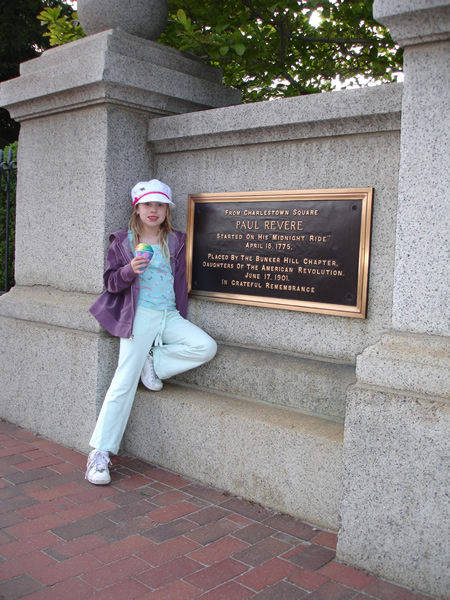 Lucky for us, we stumbled across an ice cream truck. Whew, that was too close.


boston home | boston bruins | tuesday | wednesday | thursday | friday | hotel