a lively Boston duck tour

We started Tuesday at the Institute of Contempory Art. The Shepard Fairey exhibit is wonderful for its OBEY and Subvert the System ethic. Many may know Shepard as the guy who created the ubiquitous Obama Hope poster...I preferred the Che Viva la Posse creation myself.



After the ICA, mom went off to her conference and Stella and I did lunch. We hit the Barking Crab on the wharf. The food was tasty (but expensive) but Stella thought the place smelled too much of fish. Imagine that, and on the wharf!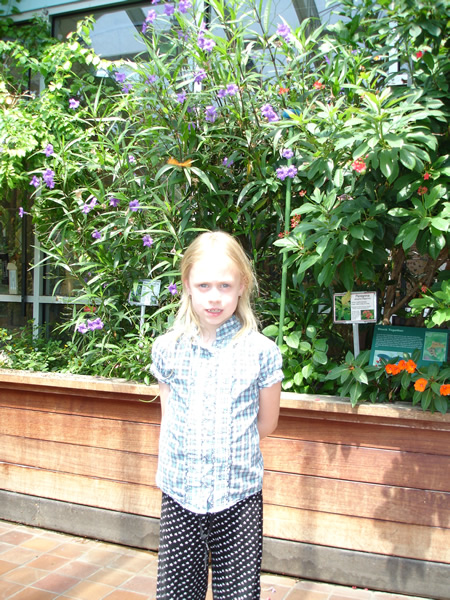 Stella and I did the Boston Museum of Science and the Butterfly Garden. It was quite tropical with the butterflies, but very fun...until the 4th grade classes appeared.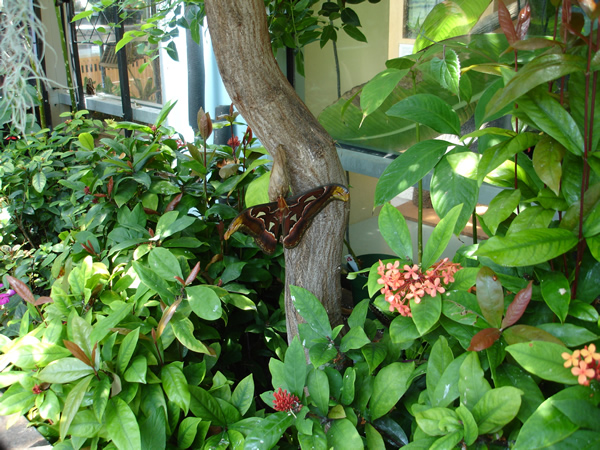 Some of the butterflies were huge. As a matter of fact, most of them were.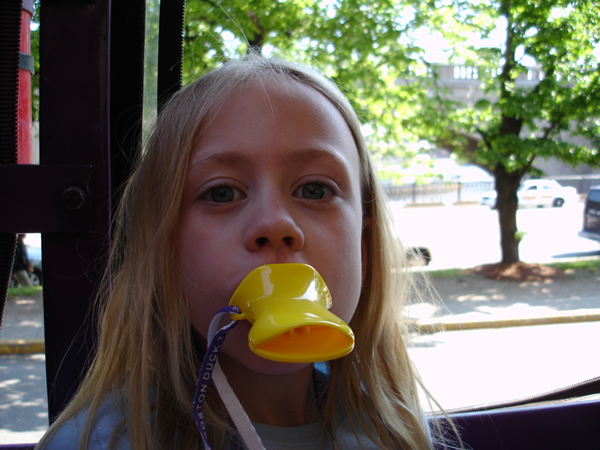 After Holly returned from her conference, we donned our duck lips.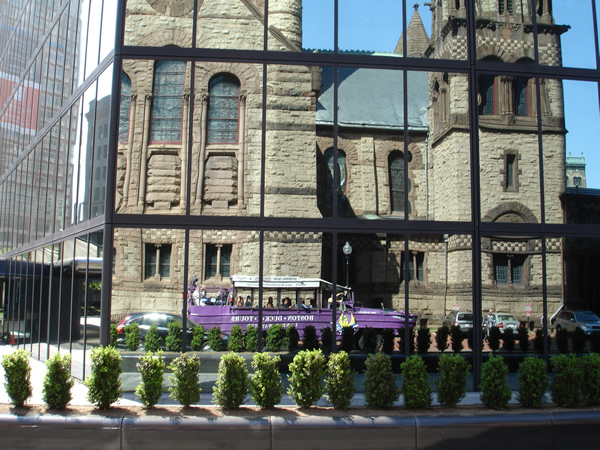 Here we are in our purple North End Norma WWII DUKW heading East.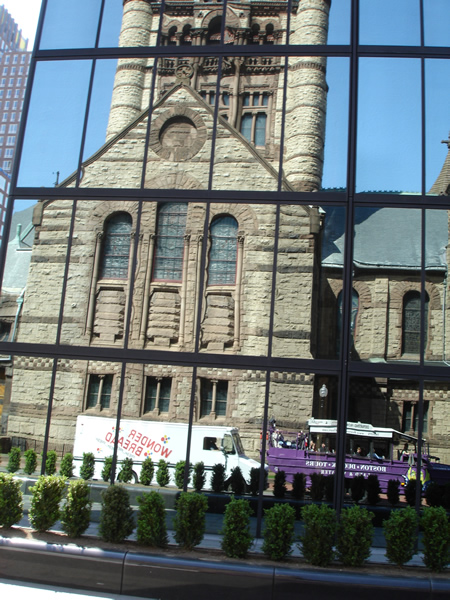 Here we are still by that old church...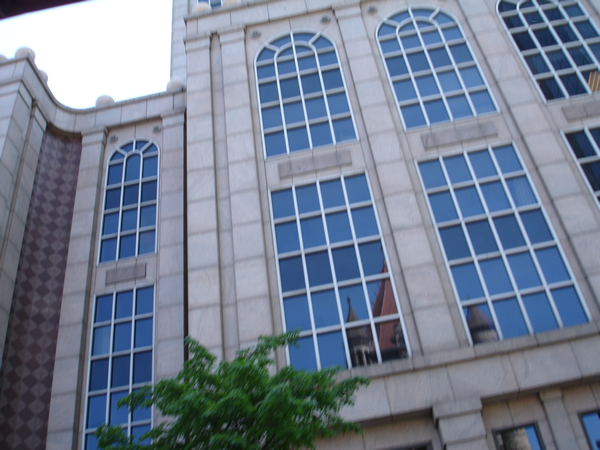 This is Denny Crane's office (for those Boston Legal fans).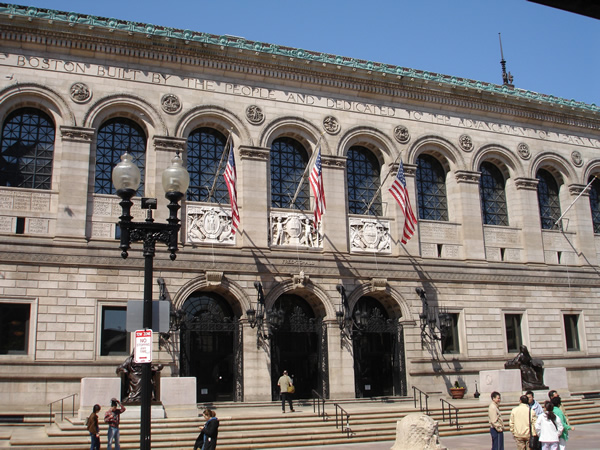 This looks like a government building of some sort, with lots of flags.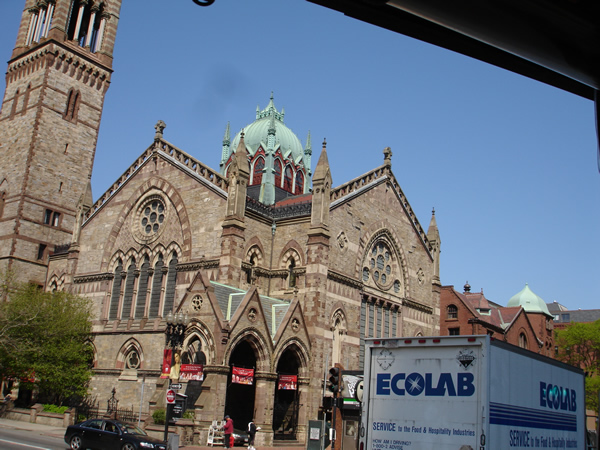 Here is an Ecolab truck in Boston. Made us feel right at home. (Ecolab. St Paul company. downtown. big building by Lawson...)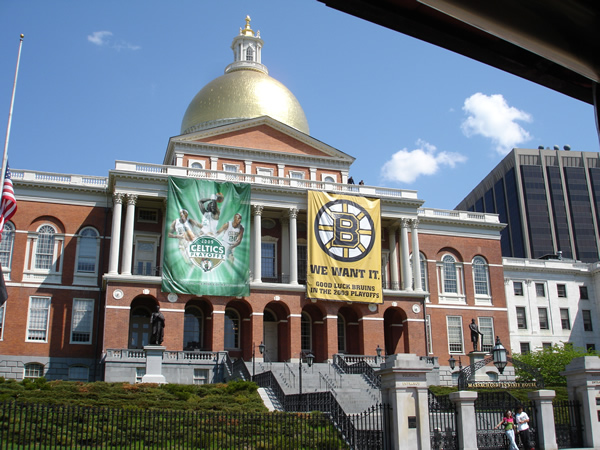 The Capitol, I believe, suitably decked out in sports apparel.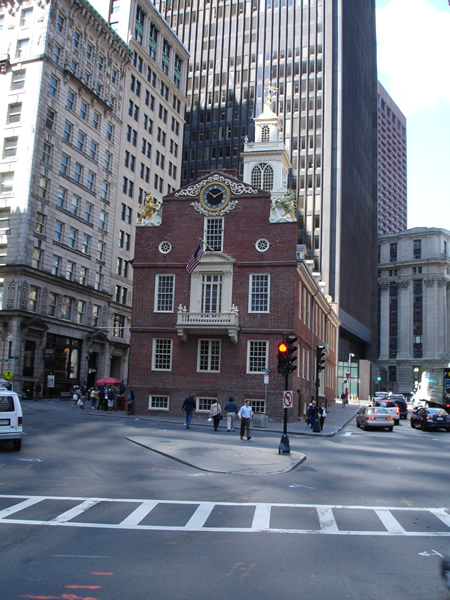 An old building that has managed to escape the "progress" of urban renewal. Hummm, we could put a gas station there...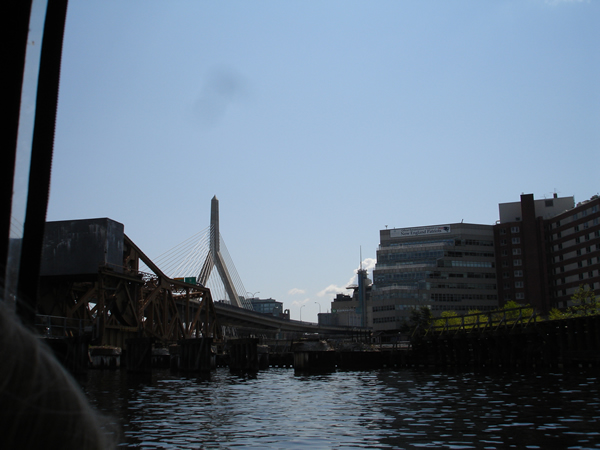 We plunged into the Charles River right by our hotel and made our way toward the Harvard Bridge.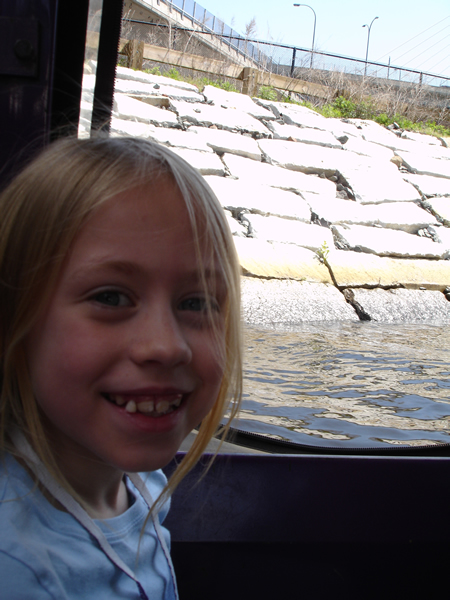 The last day this snaggle tooth was in this pretty little head. I yanked that baby out later that night.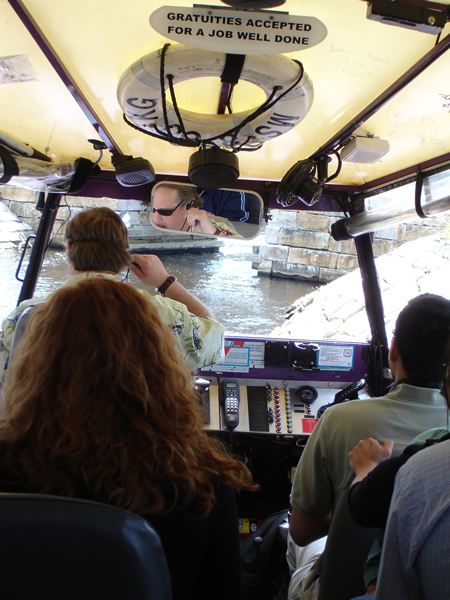 The view forward of the driver adjusting his ear. Did I mention that gratuities are gladly accepted?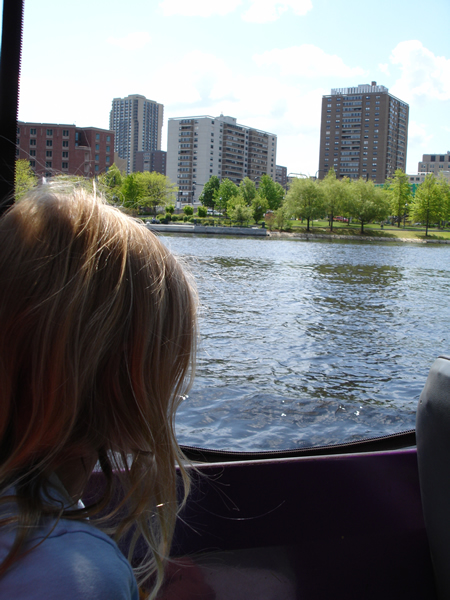 Nice view of the city from the river.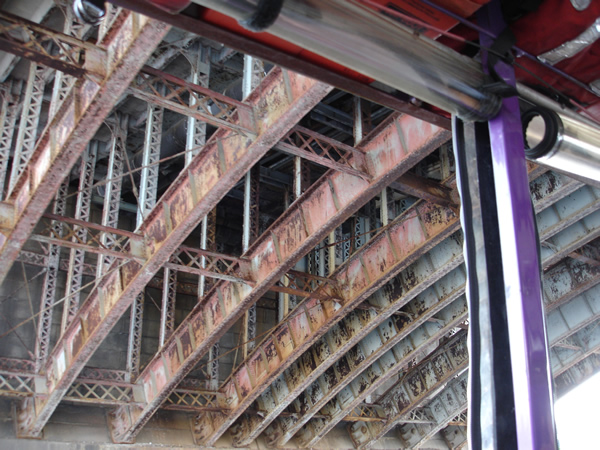 The seldom seen rusting undercarriage of beautiful Boston.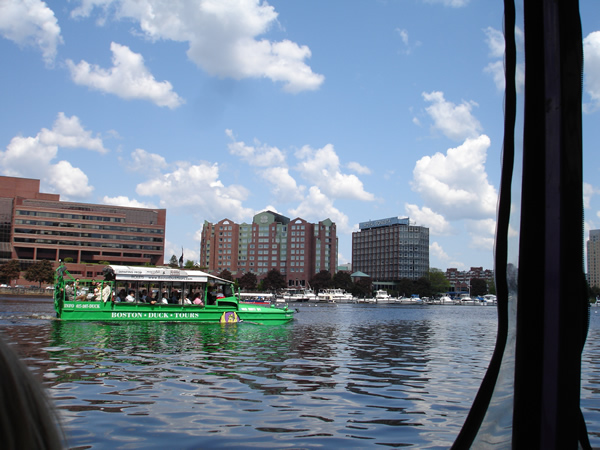 Oh look! It's another DUKW in the water enjoying the day. No surprise there.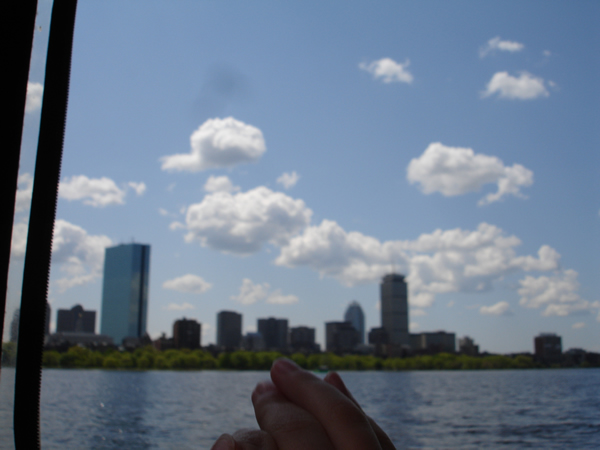 But I did not expect to see Thing in Boston! Too cool, we really got to see the rare sights.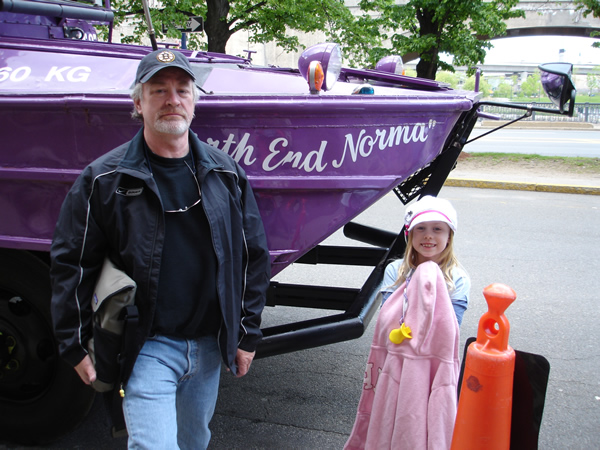 And so our voyage on North End Norma came to an end.


boston home | boston bruins | monday | wednesday | thursday | friday | hotel